Boeing Employees Coin Club











Within the Boeing intranet: Puget Sound Recreation Home Page.
BECC Home / Medals / 2013- Photos / Previous / Next
Click on small images to see a larger version.
BECC Medals Photos 2013-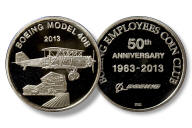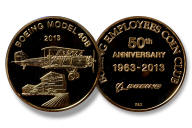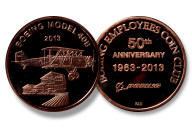 2013 Model 40B medal photos by BECC club member Chip Van Gilder, http://chipshotphoto.com.
Left to right: Silver, bronze and copper medals.