2018 Banquet Photos submitted by David Buehler.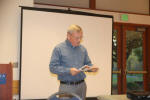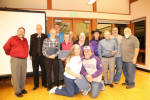 Introductions by club president Tom Koch (left);
recognition of Washington State (Puyallup) Fair volunteers (center);
Tom with the Jim Payne Memorial Award winner, Craig Sheldon (right). Congratulations!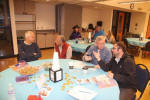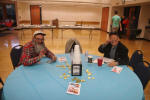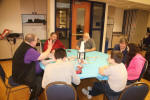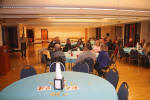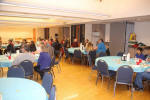 Various photos of club members enjoying the banquet at their tables.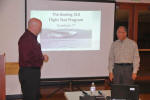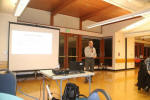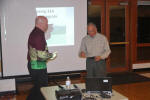 Various photos of Mike Nau and the guest speaker, including introductions, presentation of speaker award, and presentation of speaker's book as a prize.

BECC Annual Awards, presented by club president Tom Koch. The final photo shows all the award winners.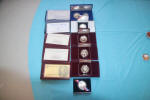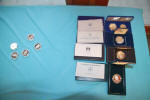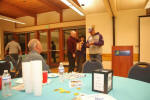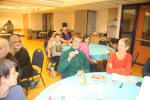 Prizes (top); drawing for the winners, and grand prize winner Ben!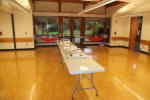 Special cake depicting 2019 club medal, other banquet food, and banquet setup.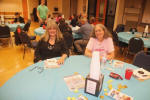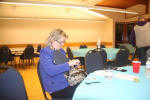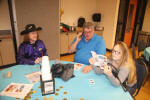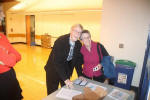 Other club member photos: Elaine and Rosanne; Julie; Michael, Terry and daughter; Warren and Martha.