Boeing Employees Coin Club











Within the Boeing intranet: Puget Sound Recreation Home Page.
BECC Home / Coin Shows / 2023 / Previous / Next
Annual Coin Show - January 21-22, 2023
The BECC held its 58th annual coin show January 21-22, 2023 at the Kent Commons, 525 4th Avenue North, Kent, Washington. The show is the second largest in the Northwest with about 70 dealers participating and arguably the best liked show as well.
Wooden nickels and elongated cents with the KC-46A design were available at the 2023 coin show until supplies were exhausted. (One free wooden nickel and one free elongated cent per show attendee. Additional cents can usually be purchased.)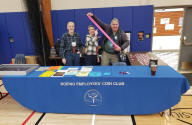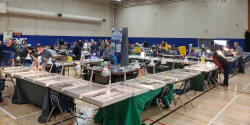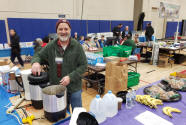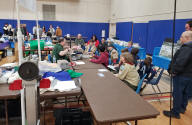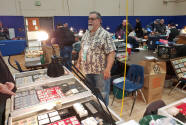 Coin show images:
1st row - Docents Warren, Martha and Clarence; Coin show bourse floor; Rob at hospitality table.
2nd row - Tony at YN/Scouts table; John at his bourse table.
2023 BECC Coin Show Report by Tony Kalt, Show Co-Chair
A report will be posted when available (usually with the February newsletter).
For additional information about the annual BECC coin shows, see the main coin show page.